Meet Tony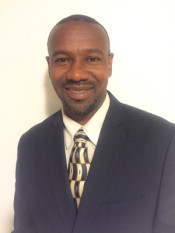 Realtor®
301-304-4904
240-925-4334
301-304-4906
4600 N Park Avenue
Chevy Chase
,
MD
20815

Download vCard
Tony Hill Biography
My name is Tony Hill and I am a Sales Associate with EXIT Deluxe Realty. I specialize in assisting home sellers, buyers and renters in all facets of a real estate transaction. I know acquiring and selling a home can be a daunting and cumbersome process. That's where I come in hand.
Our team can help clients navigate through the process of home buying, selling and renting to ease the pain during the process. Assisting clients with homes throughout the state of Maryland, VA and DC, our main focus is in Chevy Chase, Bethesda, Potomac, all of Prince George's, Charles, Calvert and St. Mary's Counties and surrounding areas.
Born and raised in St. Mary's County, after graduating high school I gained my Bachelors of Science degree in Business Administration/ Finance from the accredited Salisbury University. While working as a Financial Analyst in the DoD industry, I developed a strong passion for real estate. Having invested in multiple properties personally, my real estate knowledge has vastly increased from submitting multiple offers, acquiring property, searching for the right financing, facilitating the home design to attracting buyers, working with inspection and appraisal companies, and more. All are vital aspects of a real estate transaction. I epitomize integrity, hard work, energy, ethics and optimal customer service in all details of the real estate transaction and providing support after the transaction is finalized.
EXIT Deluxe Realty is licensed in Maryland, Virginia and the District of Columbia and can assist in residential and commercial properties. Our company was founded with the mindset of providing customers with DELUXE service above and beyond expectations. EXIT Deluxe Realty provides extensive real estate experience and expertise in support of our clients. EXIT real estate professionals are highly trained and prepared for all real estate transactions.
Throughout life starting at the age of 7, sports have been an integral part of my life. While gaining a college degree, I went on to letter and be a team leader in Football and Track and Field. Although sports helped mold me into the individual I am today, I wouldn't be where I am without my family, the good Lord above and my education. Living in Southern Maryland, I continue to coach my kids in multiple sports and assist them in numerous activities. I'm a true sports fanatic to say the least. My parents embedded hard work, core values, integrity, family, love and care into my character. I embed those same character aspects and many more into my real estate service.